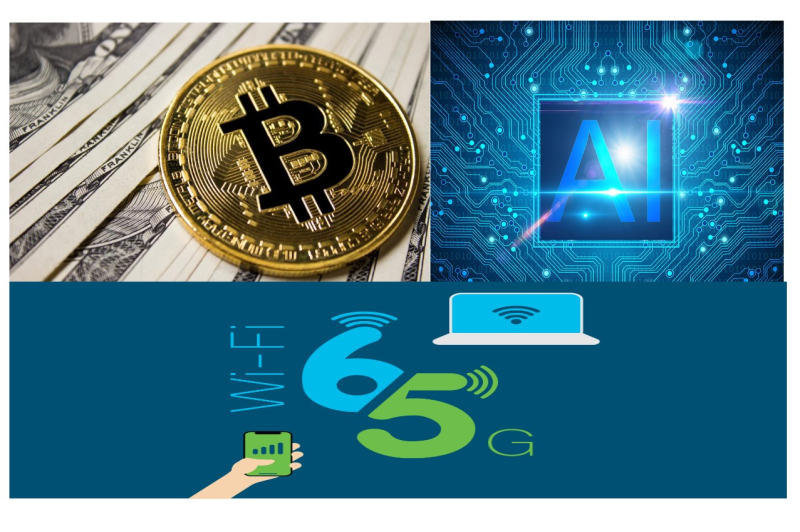 The Future is Now: An Introduction to Key New Technologies
with David Rooks
$2000
Schedule: This course will take place on Tuesdays at 10:30 AM for five weeks during Session 2 (4/20/21 - 5/18/21).
Course Description:
Technology innovation seems to increase at an ever rapid pace. Every day we hear about new technologies that promise to revolutionize our lives, yet most of us don't really know anything about them. This course provides a (very) high-level introductory overview of: 5G Cellular, WiFi 6, Blockchain and Cryptocurrencies (Bitcoin), and Artificial Intelligence. The course does not assume students have prior knowledge about the technologies covered. The goals of this class include enabling students to: be comfortable discussing these innovations, understand and evaluate related articles in the popular press, and develop a point of view regarding their potential impacts. Please note, since the course is intended to introduce students to new concepts and technologies, instruction is primarily lecture with optional readings provided.
Enrollment Limit:  15
Course Leader:  David Rooks
David studied biology, chemistry and computer science as an undergrad before switching to business, and received an MBA in Information Systems from Bentley University. He started his career with a software consulting company followed by 11 years as VP of Information Services at a national human resources firm, then 20 years as a project management consultant in the Financial Services industry. David has taken a few courses in genetics and molecular biology over the past seven years and has a life-long interest in science and technology. He also has a pathological fear of getting left behind technologically. David is a member of Rainbow's Board of Directors and taught "Investing Made Simple" during the Spring 2017 semester.
Apr

20

-

May

18th

,

2021

Tue

for

5 weeks

from

10:30 am - 12:00 pm
Online Class
For more info, call us at RainbowLLIBoston@gmail.com